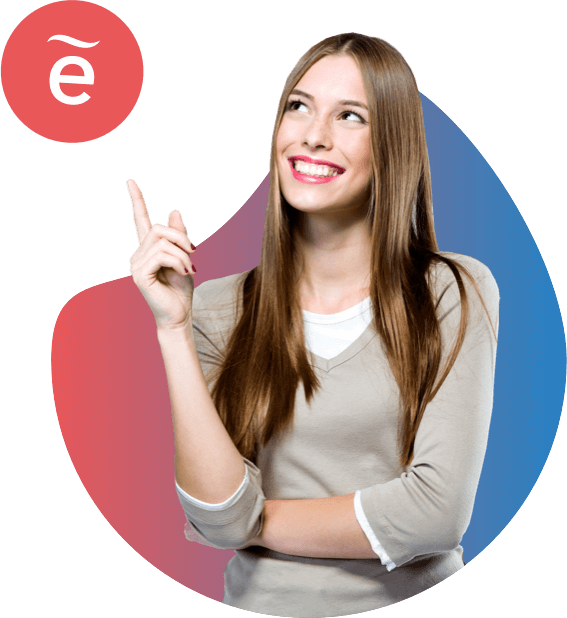 Would you like it if learning languages were a lot more fun? What if we showed you that you can achieve much more than a pass in a subject? Have an amazing time learning!
Studying just to pass? Wrong!!!!
In elebe we speak of studying in order to learn, to receive training in a language so as to know a lot of things about it, things that add culture to your life.
Support for school
We help our students with their homework, with grammar, exams, etc.
We teach them the best way of learning vocabulary which is effective and fun.
We speak Spanish all the time. 
The groups of students are put together according to the students' ages and levels.
University
Official qualifications
14
Spanish Semester Course A1.1 in Vienna
Spanish A1 Course for  Beginners in Vienna 2023 – For people with no previous knowledge.
Now is time to learn Spanish at central language school elebe. A Spanish course in a small group in Vienna maximum 8 people, optimal to learn better and speak more. This course is for people with no previous knowledge, i.e. absolute beginners. We already have the first registrations but there are still places available. It's best to register now.
The modern books with which we learn Spanish here at the school in Vienna are already there and waiting for you!…
Español culinario con concurso de tapas: Excelente organización,  ingredientes de gran calidad, ideal para fomentar el trabajo de l@s alumn@s en equipo, diversión asegurada. Encarna Alcaraz, profesora de español en un instituto
profesora de instituto
Ich kann mich nur den anderen Kommentaren anschließen – ein Institut, dass es schafft hochmodern ausgestattet und nach Wissenschaft neuesten Erkenntnissen zu unterrichten und dabei total menschlich und bedürfnisorientiert ist. ich komme mit meinen Schulklassen und da wird am Vormittag ein eigenes Programm zum Schulbuch erstellt bei dem Spaß und Spiele nicht zu kurz kommen! Ganz super auch die spanischen Abende: kochen mit Spanisch lernen verknüpfen und lecker originale spanische Köstlichkeiten kochen und essen. große Empfehlung!!
Stefanie Pegritz – Spanisch Lehrerin in einem Gymnasium
Gymnasiumlehrerin
Previous
Next
Do you need further information?
The Spanish Academy in Vienna.
Enjoy learning: a different way of learning languages.