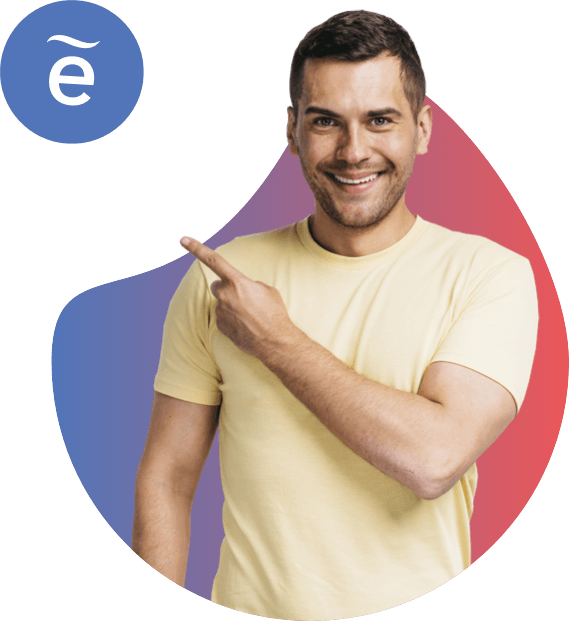 Learning in order to teach may seem simple but it isn´t always easy… what if you have yet to find a way to teach? Learn how to teach using the elebe method!
Knowing a language is not the same as knowing how to teach it. We will guide you on your path and will give you all necessary tips for you to become a good Spanish teacher.
Discover the benefits of learning how to teach at elebe!
Because we never stop learning! Two in one: improve your Spanish level and learn how to teach.
Practical! Spanish teachers with a lot of experience share ideas and you can use them in your classroom.
We offer flexible and individualized content for every group: you might prefer to work on typical errors or typical topics such as the subjunctive, "ser" and "estar"… Everything is possible!
01
onlineSpanish conversation
Let yourself be surprised by this online Spanish conversation course with the elebe method. One hour of conversation multiplied by three. With activities before, during and after the class coordinated through our learning platform. And, of course, with trained teachers from Spain and Latin America….
Ich kann mich nur den anderen Kommentaren anschließen – ein Institut, dass es schafft hochmodern ausgestattet und nach Wissenschaft neuesten Erkenntnissen zu unterrichten und dabei total menschlich und bedürfnisorientiert ist. ich komme mit meinen Schulklassen und da wird am Vormittag ein eigenes Programm zum Schulbuch erstellt bei dem Spaß und Spiele nicht zu kurz kommen! Ganz super auch die spanischen Abende: kochen mit Spanisch lernen verknüpfen und lecker originale spanische Köstlichkeiten kochen und essen. große Empfehlung!!
Stefanie Pegritz – Spanisch Lehrerin in einem Gymnasium
Gymnasiumlehrerin
Español culinario con concurso de tapas: Excelente organización,  ingredientes de gran calidad, ideal para fomentar el trabajo de l@s alumn@s en equipo, diversión asegurada. Encarna Alcaraz, profesora de español en un instituto
profesora de instituto
Previous
Next
Do you need further information?
The Spanish Academy in Vienna.
Enjoy learning: a different way of learning languages.