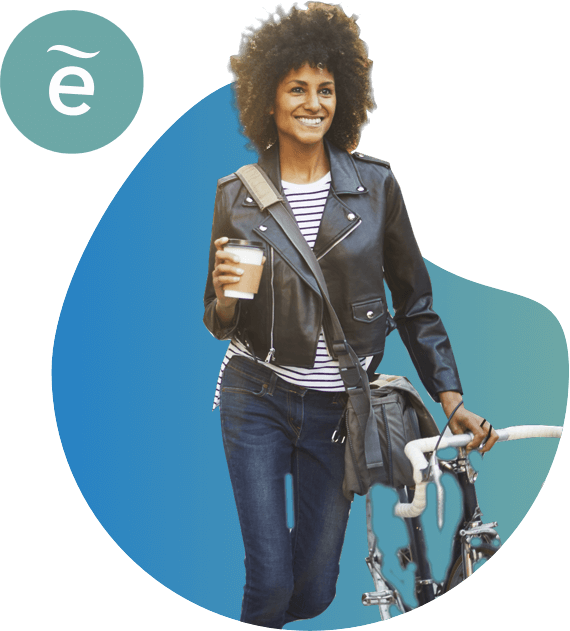 If you would like to go on educational leave, if better Spanish fluency would enable you to be promoted at work or if you feel that knowing Spanish would help you in your business, you are at the right place!
Do you know what elebe can do for your business? Much more than you can imagine. We´ll walk with you and help you achieve your goals.
Business improvement
Professional improvement
Private classes for companies
Can you not come to our facility? We will visit your company and train your staff there. We will bring our teaching resources with us to provide optimal conditions for efficient language learning. We will prepare a personalized budget according to your needs.
Purchases
Support in Spanish
Do you need to prepare your presentations in another language? Whether it's written material or a speech, we'll help you!
Do you need help with your website?
We can translate or correct your website
Do you need to travel?
We offer information and basic advice for your business trips to Spanish speaking countries as well as mediation or problem solving on the phone.
Fairs and congresses
Language is very important in business and if you don't have the time to learn the language of your clients, we can be at your side to help you formalize business deals.
Translation*
We offer information and basic advice for your business trips to Spanish speaking countries as well as mediation or problem solving on the phone.
03
Hablar por hablar – Spanische Konversation online
Online-Konversation auf Spanisch, mindestens drei Teilnehmer
➢ Vor jeder Lektion trainierst du auf interaktive und unterhaltsame Weise dein Lese- und Hörverständnis.
➢ Du bekommst Zugang zu allen Vorbereitungsmaterialien, damit du entscheiden kannst, ob dir das Thema interessiert.
➢ Du kannst vier Stunden wählen, ohne dir Gedanken über deinen Stundenplan machen zu müssen.
➢ Du kannst intensiv das Sprechen und Schreiben üben, also die Teile des Lernens, die immer am schwierigsten sind.
➢ Du kannst zu den vier Stunden, die du gewählt hast, weitere Stunden zu einem Sonderpreis hinzufügen.
➢ Deine Teilnahme ist nur monatlich verbindlich….
04
Spanish for Gastronomy, Hotels and Tourism
This course can be subsidised by the AMS (Arbeitsmarktservice Österreich) at 100% of the costs, so the course can be free of charge for students. Whether you are active in the labour market or looking for a job, find out about a subsidy at the WAFF….
05
Spanish Semester Course A1.1 in Vienna
Spanish Course for Beginners in Vienna – May 2022
Now is the time to learn Spanish. Preferably at central language school elebe. A Spanish course in a small group in Vienna. For people with no previous knowledge….
08
Spanish conversation
Let yourself be surprised by this online Spanish conversation course with the elebe method. One hour of conversation multiplied by three. With activities before, during and after the class coordinated through our learning platform. And, of course, with trained teachers from Spain and Latin America….
09
Spanish A1.2 in Vienna
Spanish course for people with some previous knowledge From lesson 5 of the book Aula Internacional Plus A1…
10
Spanish Intensive Course A1-A2
Subsidised Spanish course with A1 certificate
Are you unemployed in Austria? Then the AMS may be able to subsidise this intensive Spanish course in Vienna. This course could be gratis for you!…
11
AMS – Spanish Intensive Courses A1 to C1 in Vienna
Intensive Spanish Courses – All Levels: A1, A2, B1, B2, C1
AMS funded Spanish courses in Vienna
Intensive qualitative courses in small groups. If you are unemployed, talk to your advisor to apply for this intensive Spanish course in Vienna, 5 or 8 weeks, with a course book and rapid progression.
We like to learn by living the language….
13
Spanish course for young people
Spanish classes in Vienna for youths
At high school you learn Spanish, but often the pressure of exams, too much grammar or simply the lack of time in class makes students bored. Motivation is essential for all ages but especially for the teenagers. For this reason, we offer Spanish courses in Vienna suitable for young people, where learning Spanish, having fun and passing go hand in hand. ¡Vamos!…
15
Gift card
Gift experiences in Spanish with elebe's voucher Surprise a special person with a discount coupon for Spanish experiences…
16
online Spanish
e-Learning: Online Spanish learning with trainer support No face-to-face classes required – Start possible at any time Classic…
En nuestra empresa, tenemos muchos clientes en países de habla hispana, por lo que buscamos a ELEBE para realizar un curso corporativo. Quedamos muy satisfechos, profesores capacitados y amables, material didáctico de buena calidad, que hace posible no solo aprender español, sino también aprender un poco de la cultura. Alex Bretas – Sotreq Group
Sotreq Group
Ich kann Elebe in jeder Hinsicht weiterempfehlen. Aus Teilnehmersicht spürt man, die familiäre Atmosphäre des Instituts und die aufrichtigen Bemühungen der Leiterin möglichst alle Wünsche zu erfüllen. Flexibilität und Lösungsorientierung sind hier gelebte Praxis!
Der Unterricht ist lebendig, modern und motiviert zum dranbleiben! Es wird möglichst von Anfang an Spanisch gesprochen, ohne, dass Erklärungen – im Notfall auf Deutsch – zu kurz kommen.
Auch aus der Perspektive des Organisators von Kursen für Mitarbeiter ist es eine Freude mit Elebe zusammenzuarbeiten. Versprechen werden gehalten und das Feedback der Mitarbeiter jeder Hierarchieebene war in jedem Fall positiv!
Claudia Rührl – Banco de Santander
Banco de Santander
Previous
Next
Do you need further information?
The Spanish Academy in Vienna.
Enjoy learning: a different way of learning languages.