Online language courses 2023 for educational leave (Bildungskarenz) in Austria: tutored online courses without fixed schedules.
Our online courses meet all AMS requirements for further training within the Bildungskarenz framework.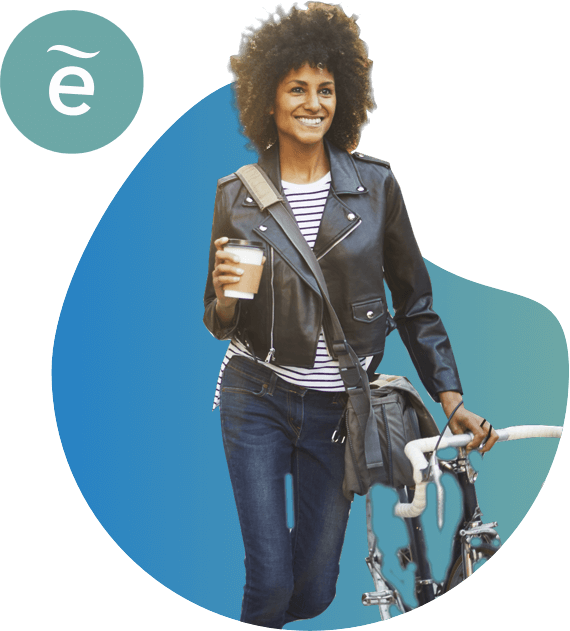 Learning online and yet in a familiar environment. In a small language school but with a great online learning platform.
We constantly develop and update our materials. On the Caramba online learning platform you will find all kinds of activities. These include attractive content, varied interactive activities, phonetic and pronunciation excercises, virtual classrooms so you can interact with your classmates, and much more. We take into account the surprising differences between Spain and Latin America.
All levels: A1 – A2 – B1 – B2 – C1 We guide you to the end!
Time required: 20 hours per week. E-Learning during your educational leave: these are tutored online courses without fixed schedules. You decide when and where. The only requirement is an active and regular participation in the platform.
¡Caramba! In the elebe online learning platform the content adapts to the level. A book guides us level by level until we have full command of the language.
Communication with the teaching team regarding questions of content, feedback, etc., takes place regularly in electronic form, but also by telephone or at the school, by appointment.
We also learn using a book. So we have the best of the "new digital times", but also of the printed book. In our own online learning platform the content is adapted to the respective level.
Flexibility: the courses, which are between 2 and 12 months long, may start and end at any time.
Special IT knowledge is not required.
We benefit from the potential of digitisation for individual support. As not everyone learns at the same pace, we only pre-determine the minimum – you can always learn more!
Affordable: the E-learning Spanish courses are supervised by qualified Spanish or Latin American native speakers is available from 185 euros per month since 1 December 2022, with book included
Additional conversation classes can be booked on request or you can participate in our culinary Spanish courses with tapas or paella in Vienna. If we go to the cinema or theatre we will inform you as well!
The AMS just needs  confirmation of registration from us.
Our courses are based on the Common European Framework of Reference for Languages. At the end of the educational leave you will receive a certificate after passing the exam.